There are many excellent brewers in Toronto, but most would agree Mike Lackey at Great Lakes has a dab hand with the hops. Uncanny, you might say. He's more than capable when it comes to barrels and sours and weird bacterias; highly talented. But he just makes great IPAs and pale ales. Canuck pale ale, for instance. Or Lake Effect IPA. [cough] Karma Citra. So when he handed me a growler (Great Lakes has a growler filler now; if you didn't already know, rejoice) of a new IPA he made, I was a lot more than excited. My current Lenten fast has meant that opening a growler without a dance partner was a non-starter. But with the snow day today, I popped it open at 1pm, will have it as a snack mid-afternoon and also as my dinner. And I predict a lovely night cap of Great Lakes Thrust, an IPA before bed (with plenty of water; I've learned my lesson).
From a growler, Thrust, an IPA pours a deep yellow with orange in the centre. A big fluffy 2″ head slowly drops throughout the glass, and leaves sticky lace all over the glass. Aroma is so beautiful. Big juicy fruity hops. Hugely tropical. A bit of pine and a nicely sweet yet subtle malt profile. Taste is just incredible. Hops and more hops. Immediately juicy fruits, with citrus and papaya and red berries. Then they are hugely bitter, sharp, a little dank and earthy, and ummmm, bitter. This is a classic American-style IPA. Except no, screw that, this is a classic Ontario IPA. Did I mention Lackey makes good IPAs? That's an understatement. This is fantastic. Lackey kills IPAs. The experience and control needed to pull this together is huge; it could have been a mess. Too hoppy and conflicting tastes, but it's not. It's just a beautiful IPA. Sweetness of the malts shows just touches of toasty grains and a honey-like sweetness. Finish is more juicy and bitter hops, with just a trace of sweetness. Highly sessionable if you're into your hops. Maybe not the best thing to transition to from Bud. I want to stop writing and sit in my favourite chair and just drink this and read a book. I want to have 4 more growlers and a case of bottles and a 50l keg on a tap in my kitchen. This is how I felt the first time I had Boneshaker. Which is an interesting comparison. They are different in their approach, but both just lovely IPAs. If you like Boneshaker, get some of this into you as soon as you can. And make a note: I'm calling this as one of the top beers of 2014 in Ontario.
A very big cheers to Mike and the Great Lakes crew. Very very big.
Buy Thrust, an IPA
Right now at the Great Lakes retail store, and likely at good pubs around Toronto (though I'm not sure about that)
Drink It With
Well, the go-to here is spicy curries, but I don't think that's the right fit. There's a lot going on with the beer that you might loose with a big spicy curry. It wouldn't be a bad pairing, but I don't think it would be the kind of pairing where the sum is greater than the parts. To get there, I think we're going to have to go with something totally different: old dry-aged steak. I'm no expert, but I understand that when dry-aging a prime rib, when you get above 40 days, you start getting funky, dank, cheese-like tastes. That's what we're looking for here. Check out http://www.seriouseats.com/2013/03/ultimate-best-steak-ever-bone-in-ribeyes.html for some guidance. And honestly, please take notes/pics if you do, and report back. I'm, just speculating, but I think I'm right. On balance, maybe we should do an experiment……
For cheese, you're up into the funky category. Ganky weird soft things from France; sharp barnyard chunks of cheddar from England; anything Daniel from Monforte Dairy introduces by saying "this was a bit of an accident but….." You get the picture.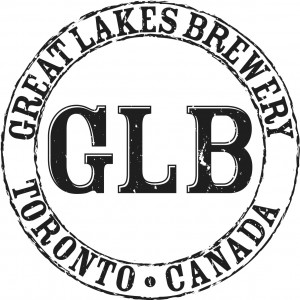 About The Great Lakes Brewery
Canadian Brewery of the year for 2013! A fiercely independent owned and operated brewery, Great Lakes recently celebrated 25 years in the craft beer business, making them one of the oldest craft breweries in Ontario. Great Lakes specializes in producing flavourful beers that will be sure to tickle your taste buds with each sip. From unique seasonal ales and premium lagers to our Project X and Tank Ten Series beers, we produce a variety of products to be enjoyed by everyone!
Based in Etobicoke, we invite you to visit our brewery for a taste of our award winning beers, including the Canadian Brewing Awards double Gold Medal Winner Crazy Canuck Pale Ale!
To learn more about Great Lakes, visit www.greatlakesbeer.com.
We love social media, so join in on the conversation!
www.twitter.com/greatlakesbeer
www.facebook.com/greatlakesbeer