I think this is a Toronto Beer Blog first: I'm re-reviewing a beer. And it's much needed. The beer in this case, Canuck Pale Ale from Great Lakes, deserves it. For one thing, my old review is, well, not awesome. I have grown a lot in terms of both writing and tasting since then. Everything about my blog has gotten better. And that's just half of it. Canuck Pale Ale has grown up a whole heap too. The first release to the LCBO was in a bottle, with a label including skis that was an homage to out Canadian Nation Ski team, known since the 80s as "The Crazy Canucks". Of course, you are not allowed to use sports imagery in your marketing unless you're one of the big guys (who apparently, can easily bypass petty laws like that which cause smaller brewers all manner of insanity and trouble). The beer re-entered the LCBO in a can, with a design that perfectly matched the Chrysler Reliant they decorated with the branding. That's not a compliment. But the beer was so good, nobody cared. The progression of Canuck Pale Ale follows the rise of Mike Lackey's skills as a brewer, right up to Great Lakes being Canadian Brewery of the Year for the past two years. And now, finally, the can has been redesigned by Fabian and Garnet to match all the Tank Ten designs, and beer lovers everywhere rejoiced.
The progression of Canuck Pale Ale follows the rise of Mike Lackey's skills as a brewer
From a 473ml can featuring the ravishingly Canadian good looks of Gordie Lavesque, Canuck Pale Ale pours a slightly hazy orange tinted brown through the centre. A big soapy 2″ head drops to a messy chunky ring and layer that laces the glass well.  Aroma is beautiful big citrusy hops. If there isn't a lot of Simcoe in here, I'm loosing my touch.I'm guessing Citra too, and probably others. Juicy and a little tropical, I'm getting lemons and pineapple and lychee. There's also just a touch of earthiness.  Some malt sweetness is there, but you probably won't notice it, because the hops are so damn enticing. Taste doesn't disappoint. Huge hops, still citrusy, but now with a notable evergreen note too. They are astringent and sharp, with just a touch of something minerally. Again, there is a touch of sweet malts with a hint of caramel that reminds me of Munich malt. Finish is bitter and dry, with the pine and citrus lingering on. The body is on the light side of medium, with a nicely prickly carbonation that supports the head throughout the glass. Honestly, this is one of the very best American Pale Ales in Ontario, if not Canada. In it's very attractive new packaging, it's one to plan on bringing to many a party/bbq/cottage weekend.
Cheers to Gordie Levesque and his uber-Canadian pals at Great Lakes!
Buy Canuck Pale Ale
At the LCBO (#242545), and also at the brewery retail store in Etobicoke. If you haven't been, you should go.
Drink It With
Well, the usual spicy food suspects would all work here, curry, hot wings, etc, but let's try something different, and something Gordie could get down to. Smokey maple baked beans. I hate to tell you this, but you're going to have to make them yourself, but the good news is, it's easy. Do your best to get Northern White beans (duh) and use real maple syrup. Canned tomatoes are better than ketchup, and ones you canned yourself are better than ones canned by a huge multi-national. To get them smokey, you can add some liquid smoke (okay), use some smoked paprika (better) or char whole skinned onions over a hardwood fire, and dice those to use in the beans (best). The bitter hops are going to juxtapose the sweet smokey beans nicely. If you're looking for cheese, you couldn't get much better or more Canuck then just munching on some delicious sheep's milk curds from Monforte Dairy.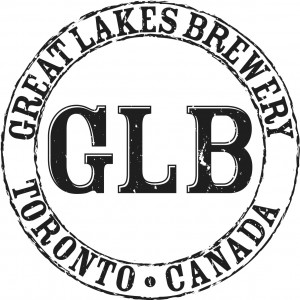 About The Great Lakes Brewery
Canadian Brewery of the year for 2013! A fiercely independent owned and operated brewery, Great Lakes recently celebrated 25 years in the craft beer business, making them one of the oldest craft breweries in Ontario. Great Lakes specializes in producing flavourful beers that will be sure to tickle your taste buds with each sip. From unique seasonal ales and premium lagers to our Project X and Tank Ten Series beers, we produce a variety of products to be enjoyed by everyone!
Based in Etobicoke, we invite you to visit our brewery for a taste of our award winning beers, including the Canadian Brewing Awards double Gold Medal Winner Crazy Canuck Pale Ale!
To learn more about Great Lakes, visit www.greatlakesbeer.com.
We love social media, so join in on the conversation!
www.twitter.com/greatlakesbeer
www.facebook.com/greatlakesbeer